Are you a decorator, designer, home stager, painter or professional organizer needing to add to your list of services?  Read on.
It was in the summer of 2007 that I was trained as a home stager and hung out my shingle.  How exciting, right?  Not quite.  For some reason I thought all you had to do to bring in business was to tell people what you did and they would come running.  Nothing could've been further from the truth.
Yes, I did have some business along the way.  I managed a few "occupied" staging jobs (where the homeowners still live in the home) and even ventured into the world of "vacant" property staging (where the homeowners have already relocated).  Here are a few shots of some of those early home staging jobs: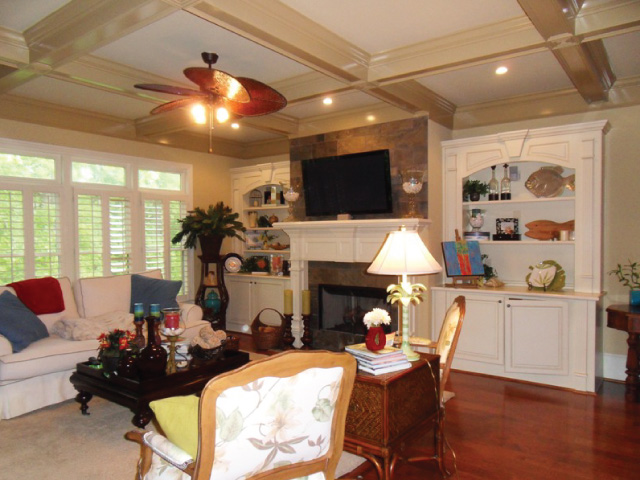 Living Room – BEFORE Home Staging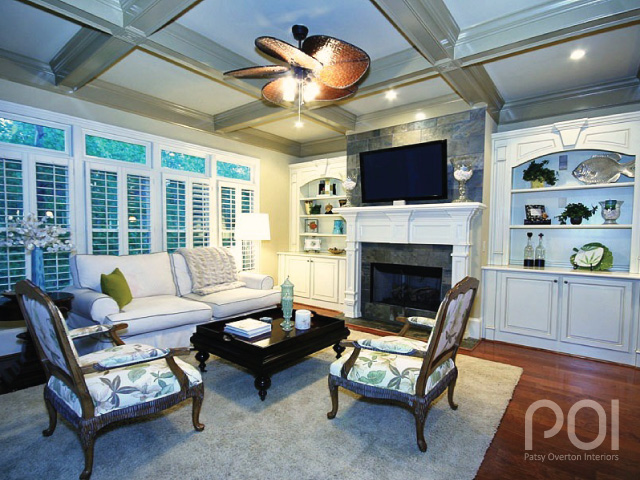 Living Room – AFTER Home Staging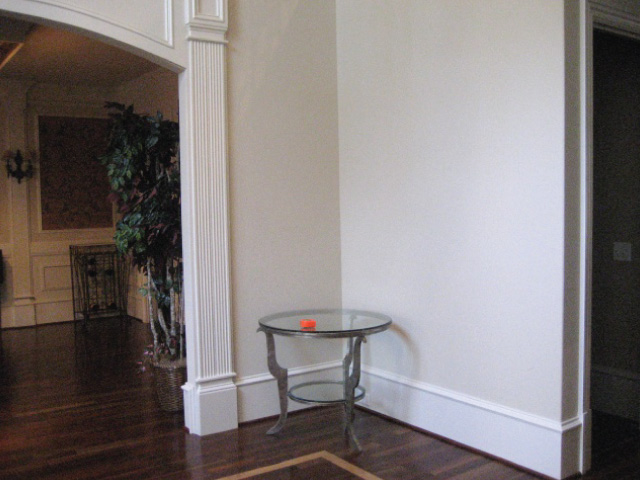 Foyer – BEFORE Home Staging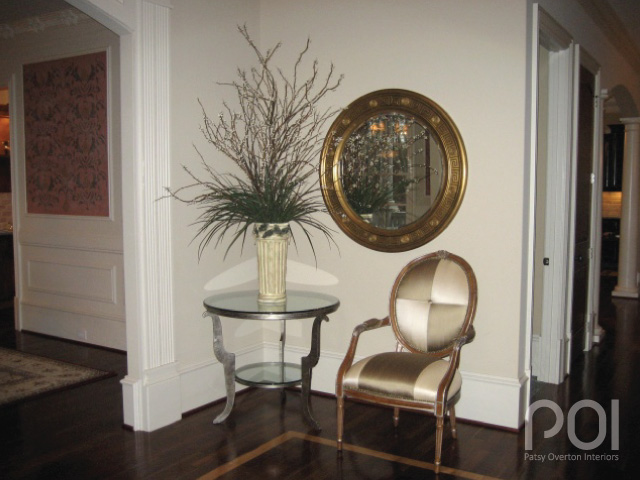 Foyer – AFTER Home Staging
I'm sure you get the idea.  It was GREAT fun and I LOVED what I did.
There was just one tiny problem.
I wasn't making any money.
With the crash of the housing market in 2008, it's no wonder.  Home staging was needed more than ever to move the huge inventory of properties; however, very few people had the money to pay for it.
All that to say, by 2010 I had a desperate need to add to my list of services, but what might that be?  Hmmmm…….
One day in my spare time — I had lots of it in 2010 — I was wandering aimlessly online when I just happened to see a conversation on Active Rain regarding being trained as a professional color consultant.  (Cue the angels singing.)  I ascertained that would be a nice fit for my staging/decorating business so I signed up for the course.
I spent two days in Charlotte, became trained as a color consultant, and began calling on paint stores and painting companies telling them about my services.
Guess what?  The results were immediate!  My phone began to ring. Just imagine — people needed me!  Who knew there were so many people out there needing help with paint color selections?
And would you like to know the biggest surprise?  Lots of those calls were for help with selecting exterior paint colors.  Huh?  The training I received was all about interiors — matching paint colors to fabrics.  I didn't have a clue how to conduct exterior paint color consultations, but I quickly learned on the fly.
Shown below are before & after shots of one of my very first exterior paint jobs.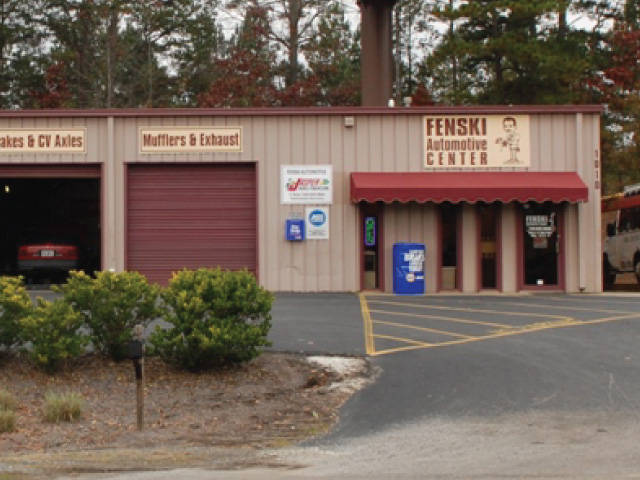 Fenski Automotive – BEFORE
Notice how the brown building just blended into the landscape?  Not anymore!  See below.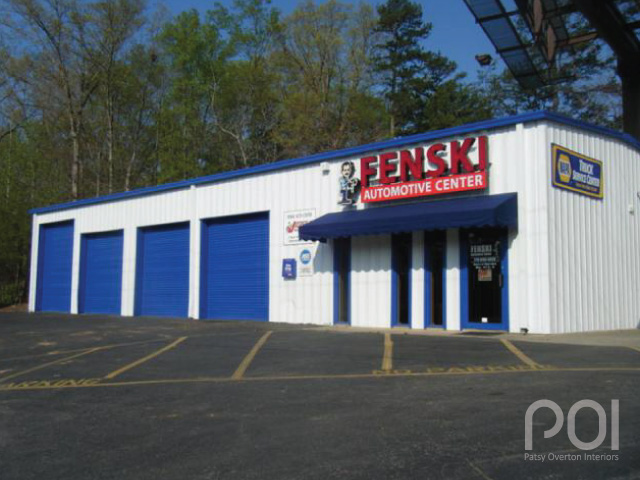 Fenski Automotive – AFTER
Joe Fenski told me that after he had the building painted people would drive up and ask, "So how long have you been here?" When he replied "years" they were very surprised saying they had never noticed the building before.   I actually made a difference in someone's business with paint colors!!!
So now it's 2019.  For the past nine years I have worked primarily as a professional color consultant.  In addition to my own jobs that come to me through Patsy Overton Interiors, I also work as an independent color consultant for a number of painting companies.  I have now performed well over 1,000 color consultations.  While I no longer stage homes, I still decorate and do redesign work.  Being hired as a color consultant helps me get my foot in the door for bigger jobs.
Does that sound good to you?
In 2016 I developed my own Certified Color Consultant training course.  Who would know better how to train someone to work as a color consultant than someone who still works as one every single day?
What the 2010 color course did for me, my course can do for you.
Adding Color Consultant to your list of services is a no-brainer.
Do you want/need to add new services to your existing business?
Are you a Designer who needs more color confidence?
Are you a Realtor or Home Stager who needs to specify paint colors for your clients who are selling?
Have you taken other Color courses but still lack the "nuts & bolts" training?
Do you need help understanding the nuances of neutrals?
Do you have color skills but lack the knowledge of how to parlay them into a business?
My next Certified Color Consultant course is scheduled for June 25-27.  Interested?
Don't waste several years trying to figure out how to increase your business profitability like I did.  Sign up for our next course today!
And, yes, I will teach you how to do exterior color consultations.