Home staging.  Ugh.  You know you've got to do it, but you just can't make yourself get up off the couch and get to work.  You'd rather sit there and watch HGTV shows on how to stage your home, right?  I feel your pain.
Last year my husband and I moved from our two-story traditional home, where we had lived for twenty-three years and raised our son, to a condo.  Lots of memories.  I had been ready to move since the day John graduated from high school, but hubby, being the sentimental one, had to be talked into it.  It only took me seven years, but he finally came around.  So what did I do during those seven years to move the process forward?   I updated the kitchen with granite, a new backsplash and stainless steel; had the house repainted in (mostly) neutrals; installed hardwoods on the main floor; changed out light fixtures in the foyer, dining room, hallway and bathrooms and (I almost forgot), gutted the master bath.  Piece of cake.
But isn't this post supposed to be about home staging?
Ok, here's the drill.  Everything I described above relates to home staging.  You may not have to go to the extremes that we did, but I knew all those things needed to be updated in order to get top dollar for our home.  If you want to sell you home "as is" that's fine; but know you will get an "as is" price for it.  What's your goal?  (Please keep in mind that we had the opportunity to live with and enjoy all the updates for seven years.  If you need to do some updating, do it now before you are ready to sell.)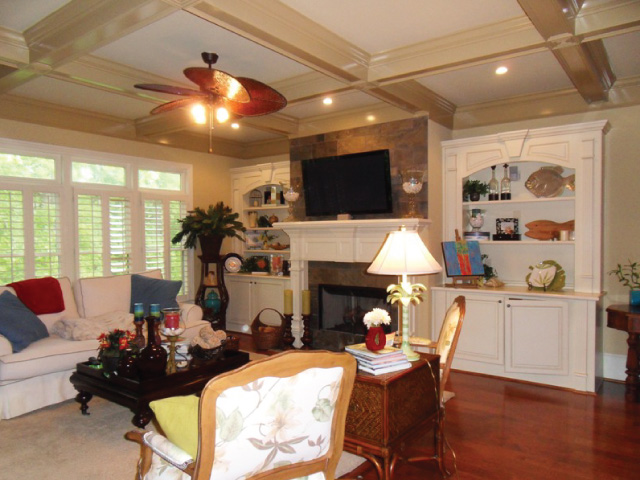 But, back to my story.  It wasn't until we put a contract on our new condo that we shifted into high gear with staging our current home.  First, we called Bill, the handyman, to come and live with us for two weeks.  He nailed down boards on the deck, touched up the paint, tightened loose hinges, changed light bulbs in the two-story foyer fixture, etc.  Meanwhile, I compiled a list of furniture items we wanted to sell, put them on a spreadsheet with dimensions and prices, and sent out an email to everyone in the neighborhood.  We took other items to the consignment store.  We cleaned out closets, threw away lots of stuff we nor anyone else had any use for, made nearly 30 trips to Goodwill and probably 10 or so to the dump.  In two weeks we were exhausted, but the house was clean, decluttered and in mint condition.
Was that helpful?  I'm guessing that if you didn't have the energy to stage your home before reading this, you really don't have the energy now.  But you must!!!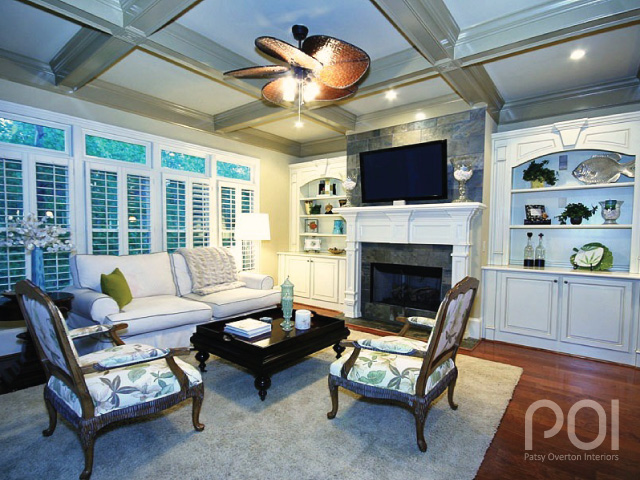 The end result?  Within three days of our listing going live, we had two full-priced offers and went under contract to one of them.  Does home staging work?  Oh, yeah.
If my personal story hasn't inspired you enough, here are my Top 10 reasons for home staging:
10. Your children have applied and begged for your home to be on Hoarders, but the producers won't touch it.
9.  You want to sell your home quickly and for top dollar.
8.  You have money to burn and can't think of any other way to spend it.
7. You tried to flip you house, but it flopped.
6. It's been 15 years since you've seen your counter-tops.
5. You now know that Patsy staged her home and sold it for the staged list price!
4. You lost an expensive piece of jewelry and need someone to help you find it.
3. You've seen all the Staging shows on TV but still can't do it yourself.
2. You've given up on your kids picking up all the junk they left in your home when they moved out.
1. You know that Staging doesn't cost… it pays!!!
Let Patsy Overton Interiors prepare your home for opening night.  770-843-2307