You will never see a prettier painted brick transformation than this one.  Keep reading and prepare for a jaw-dropping experience.
About three months ago I got a call from Brett Guggenheim, franchise owner of CertaPro – Dunwoody, to help one of his customers with an exterior paint color consultation.  When he mentioned the homeowner was painting her brick, I lit up like a Christmas tree.  If you don't already know, painted brick is hot, hot, hot in Atlanta these days and I LOVE to help with the process.  When I arrived at the Dunwoody home in March along with Kristi Steed, a new color consultant in training, we were greeted by this adorable little guy: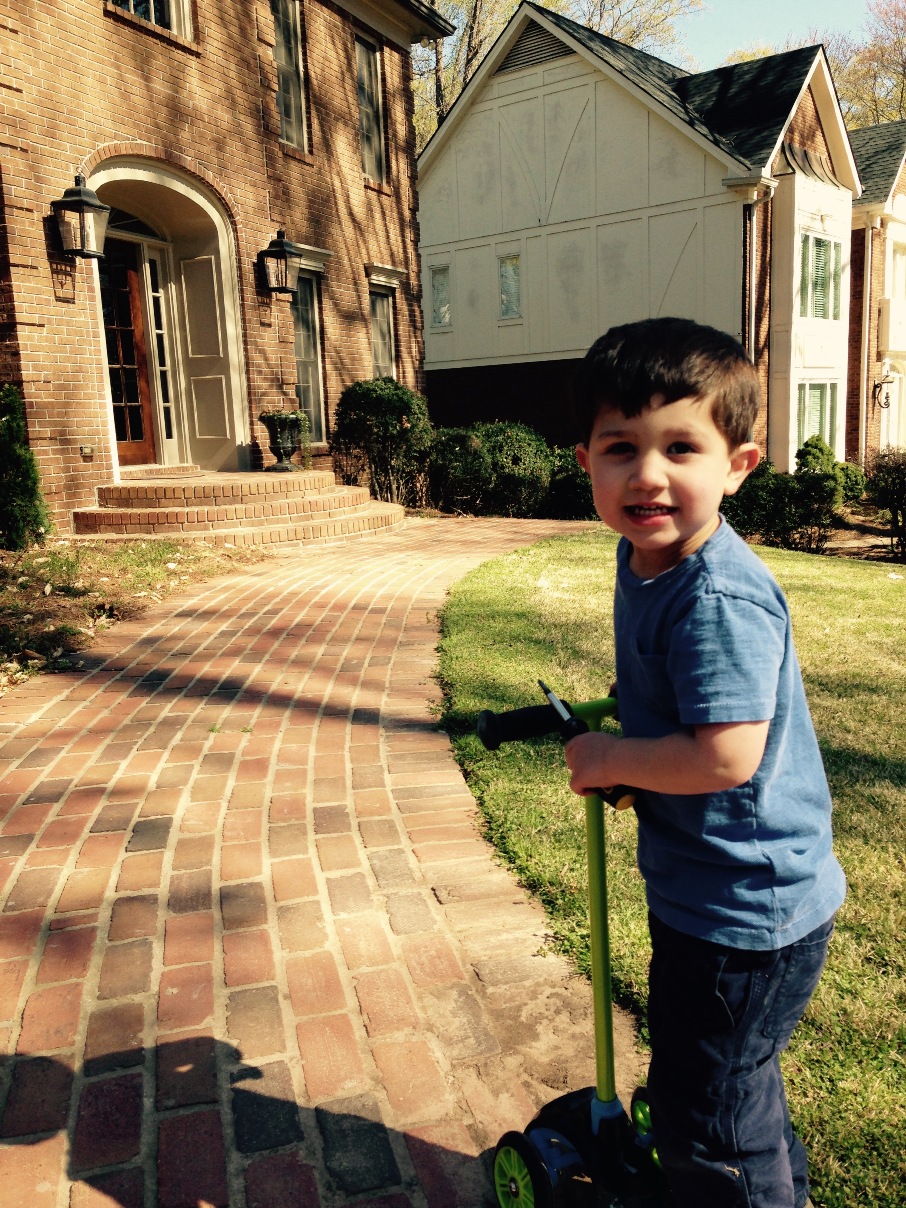 Mom was close by with a baby in arms.  After the initial oohing and ahing over the children, we got down to business.  Valerie told me, "I want to paint my brick white."  I smiled.  Here is a shot of her home as it looked that spring day: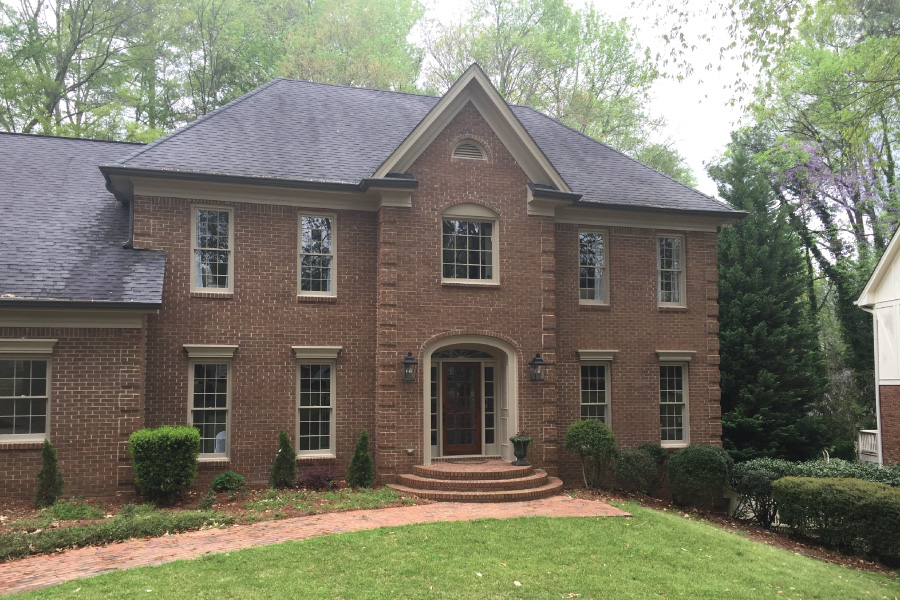 I would classify this home as your basic two-story traditional red brick.  Nothing wrong with it, but Valerie had been driving around Buckhead lately where there is LOTS of white painted brick.  She loved the look and wanted that for her home.  So the question became, which white?
Which White?
Ok, here's a little side-bar for you.  Picking whites is not an easy task.  Some whites are yellowish, some gray, some bluish, some with green undertones, some with violet, etc.  Did you know that Sherwin-Williams has a fan deck of nothing but whites?  Would you care to guess how many whites are in the deck?  104!!!!  (I just counted.)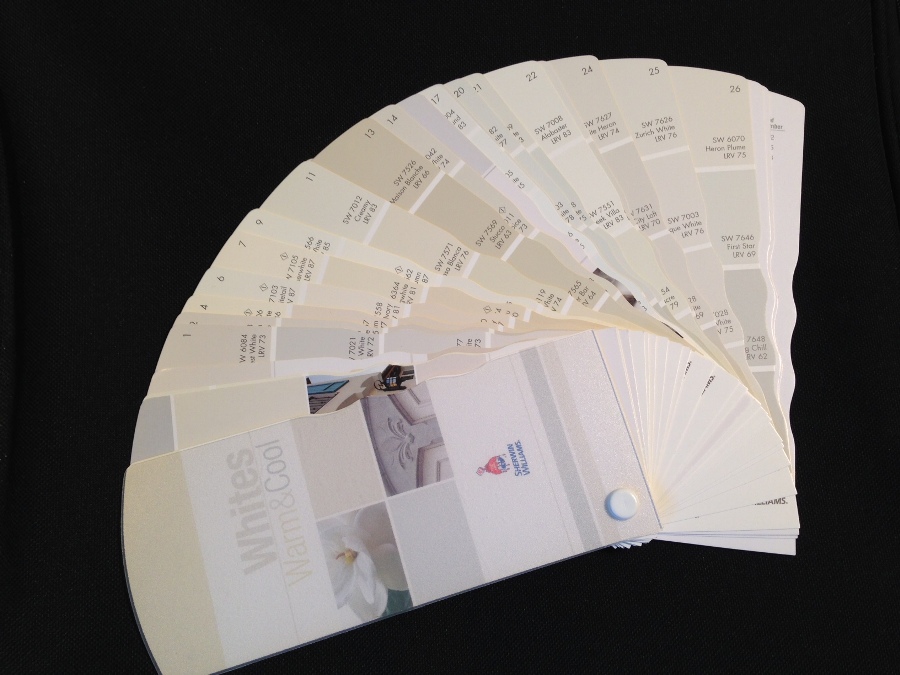 So how do you know which one to select?  You must compare, compare, compare; or, better yet, hire me for a color consultation 🙂 .
In selecting the right white for Valerie's home, we took note of the fact that the home across the street had been painted a brownish off-white with soft taupe accents, so we steered clear of that color family.  As I recall, Valerie wanted something that was not a stark white, but also not yellow.  We worked through the process, eliminated what we didn't want, and came up with a palette.  Here it is:
Color Palette
Body:  Shoji White SW7042
Trim:  Amazing Gray SW7044
Shutters:  Porpoise SW7047
Gutters, Downspouts, Window Sashes:  Urbane Bronze SW7048
Painted Brick Transformation
Ready for the big reveal?  Wait for it, wait for it……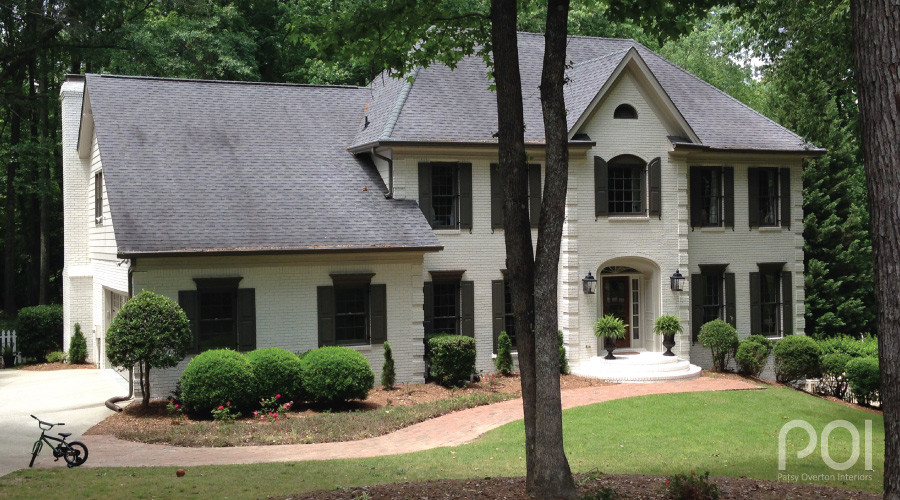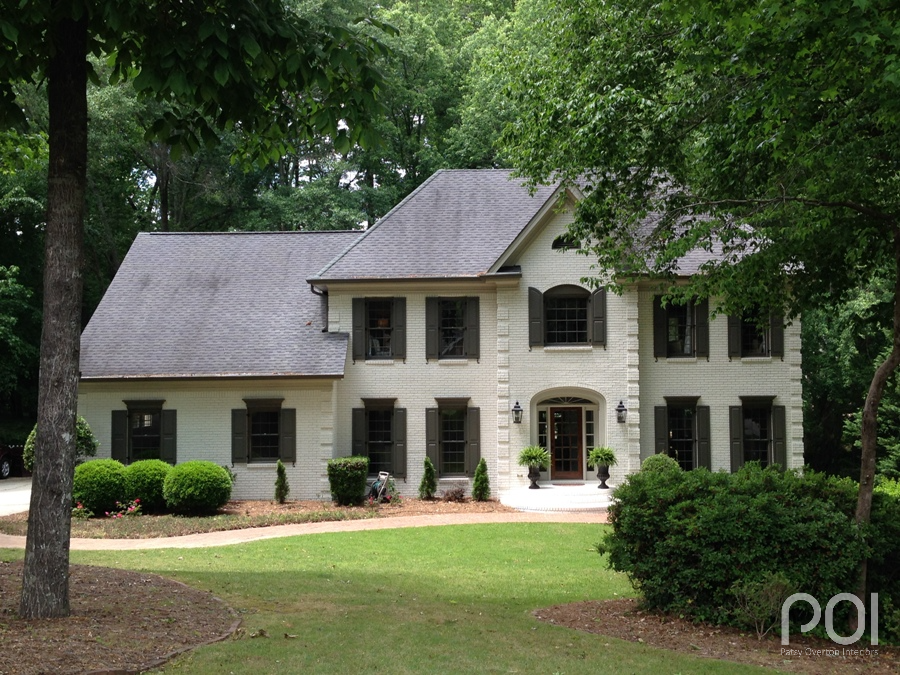 Such a beautiful look for Valerie's stately home — and a total transformation, wouldn't you say?  I always admire those homeowners who are willing to paint their brick because there is no going back.  I can die happy after seeing her results.  Are you ready to paint your brick?  I'm here for you.  770-843-2307